You've reached Zooey Deschanel Online, an online source for Zooey's fans! She is best known as the quirky Jess on FOX's hit television show New Girl, and for her past roles in (500) Days of Summer, Your Highness, Elf, Almost Famous, Yes Man, The Hitchhiker's Guide to the Galaxy, Bridge to Terabithia and many others. Zooey is also a talented musician, she released four albums with her indie folk band, She & Him. Feel free to browse the site and take advantage of our gallery. If you have questions or donations please contact us. Thanks!

Zooey

Deschanel

Online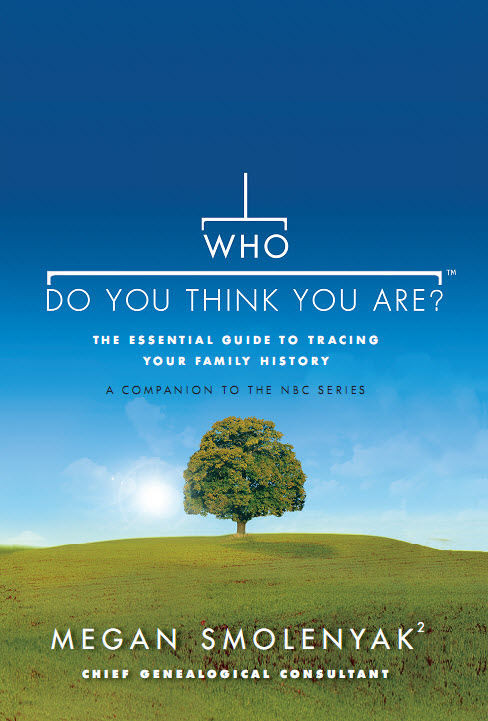 It was announced today that Zooey will appear in the next season of TLC's reality television show Who Do you Think You Are.
"Who Do You Think You Are?" follows some of today's most beloved and iconic celebrities as they embark on personal journeys of self-discovery to trace their family trees. From Ireland's freedom fighters to the American Revolutionary War, and from the African nation of Cameroon to Bulgaria, this season will reveal the fabric of humanity through everyone's place in history.
The season premiere is set for July 23rd, though not sure when Zooey's episode will air yet. Read more about next season below:
TLC has ordered all-new episodes of the fan-favorite reality series WHO DO YOU THINK YOU ARE??, with production already underway, the network announced today. Executive Produced by Lisa Kudrow and Dan Bucatinsky, the series famously takes celebrities on a journey into their personal histories, mining their surprising pasts to reveal unknown details about themselves and their families. The series opens the doors to the fascinating real life stories of some of the most well known names in America, sharing how the eye-opening revelations they uncover about their backgrounds impact their lives today.

TLC has ordered 8 new hour-long episodes of the Emmy-nominated series, produced by Shed Media US and Is or Isn't Entertainment, which are set to premiere July 23. Celebrities such as Christina Applegate, Cindy Crawford, Zooey Deschanel, and Chris O'Donnell have signed up for the emotional journey, with additional subjects to be announced. Each discovers amazing details about their family trees' deep roots.

"WHO DO YOU THINK YOU ARE? is at home on TLC, going beyond these famous names and revealing the hidden backstories of today's biggest celebrities. We hand-picked these contributors because they are real, down-to-earth individuals who have a deep passion for family, which is central to our brand," said Amy Winter, GM, TLC. "Our audience will join them on this emotional journey as they learn never-before-known details about their own lives."

"I've never stopped hearing about how much people love WHO DO YOU THINK YOU ARE??, and I've always known that we've had more great stories to share," said Lisa Kudrow, Executive Producer. "TLC is a great home for the series, and we join our excited celebrity participants as we unearth some amazing background and surprising histories," added Executive Producer Dan Bucatinsky.

Ancestry.com, the world's largest online family history resource, is teaming up TLC as a sponsor of the upcoming season. As part of the show sponsorship, Ancestry.com provides exhaustive family history research on each of the featured celebrities, which is used to build out the story of each episode.

WHO DO YOU THINK YOU ARE? Is produced for TLC by Shed Media US and Is or Isn't Entertainment. The series is based on an original format created by Wall to Wall Media and Alex Graham.